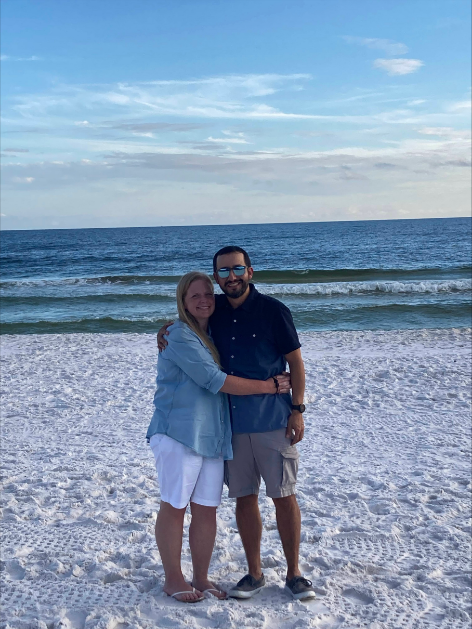 SPOTLIGHT
octavio castano
Octavio Castano (affectionately known as "OT") believes in family — his family and his Dakkota family. He started working as an operator at the company's Holt, Michigan plant in 2001, so his wife, Michelle, could eventually be a stay-at-home wife for their two girls. OT never forgets how long he has been married since the couple got engaged as soon as he started working at Dakkota, which paid better than his previous job.
Currently, he is the plant manager of multiple facilities in Louisville, Kentucky, a position he was promoted to in 2021. His journey has taken him from operator, trainer, customer liaison, quality engineer, quality manager, and even a stint in business development at the corporate office. Along the way, he took advantage of the company's tuition reimbursement program to earn an associate degree in quality management systems and a bachelor's in accounting and finance.
"I never pictured myself where I am today. I was more than happy and thrilled just to be an hourly operator," says the man who immigrated from Columbia, South America. "But here I am almost 20 years later, and I'm still thrilled and excited about doing my best for the company."
When he first joined the company, he and one other person worked the night shift. "It was nice and quiet, and we got a lot accomplished because there were no distractions, just a couple of people working with similar work ethics. We got the job done, and we always did a little bit more. Eventually that paid off."
"If you have somebody who is willing to work hard and commit to what the company believes in, you're going to be successful. I really feel blessed that I have been given all these opportunities, but I also understand that I have to do my part as well."
– Octavio Castano
OT loves new challenges and see his job as plant manager as the greatest one so far. "I still have still a lot to learn, but the company and the leadership trust me with what I have done before. They believe I can learn to do it very well and succeed." This support from leadership has been very important to OT.
For example, when he went to school to get his degrees, there was enough flexibility to accommodate his class schedule. This flexibility also helps him meet obligations to his family. "It is important that we make family a priority. When there's an emergency, I may need to come in a little bit late or work half day from home. I just need to make sure I get the job done. As plant manager, I make sure that I'm giving people the same chance that I have been given."
He also works hard to make sure his new responsibilities as plant manager are not a barrier among people he has worked with for the past 20 years. "I want to make sure that they are still comfortable coming to me like they always have. I'm still their friend and co-worker. It doesn't matter if I'm the plant manager. I respect you; you respect me; you're going to continue to do your job; and I'm going to continue to do mine. We all are going to be successful."
That's one reason why he works very hard to be in touch with people on the floor by taking the time to go to all the Louisville locations every day."Every day I ask, 'How are you? How's your day going?' They still see that I'm a guy who can be approached any and every time. They know I listen."