Director of Material Planning and Logistics
Bill Tomcala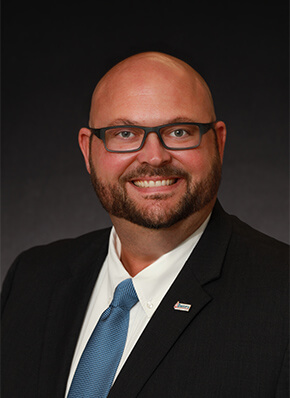 Bill Tomcala, who joined Dakkota Integrated Systems in 2015, is director of operations, and is responsible for material management, industrial engineering, and transportation and logistics, including advanced planning and launch activity.
Tomcala, a 20-year veteran of the automotive industry, brings to Dakkota a wide range of experiences such as transportation, HR, safety and operations. Before joining Dakkota, he worked as a material manager, systems manager, HR manager, assistant plant manager and plant manager for a tier-one automotive supplier.
The Michigan native and Michigan State University alumnus holds a bachelor's degree in supply chain management.