Executive Director of Information Technology
Matthew Bloom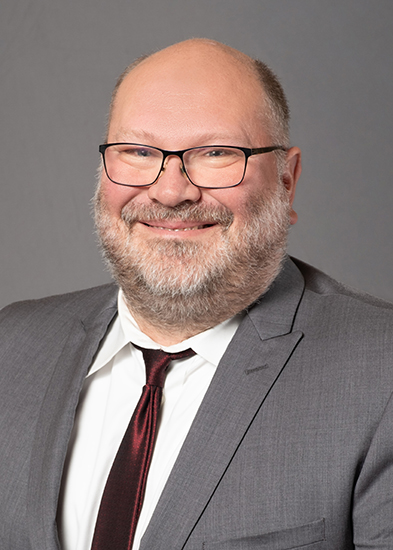 Matthew Bloom is an accomplished information technology professional with over 26 years of experience in software development and systems integration. He is known for his exceptional leadership, strategic thinking, and commitment to delivering innovative software solutions that meet the evolving needs of businesses.
After graduating Magna Cum Laude with a Bachelor of Science degree in Computer Science from Michigan Technological University, Matthew began his career as a Software Developer at INFOR. For nine years, he dedicated his expertise to developing custom software for TRANS4M, an Enterprise Resource Planning (ERP) system specifically tailored to automotive suppliers like Dakkota. This invaluable experience allowed him to shape his skills and knowledge in software development and gain a deep understanding of the complexities involved in ERP systems.
During his time at INFOR, Matthew's expertise extended beyond software development. He also provided consulting services to integrate TRANS4M with Dakkota's Manufacturing Execution System (MES). His role involved collaborating closely with Dakkota's team, identifying requirements, and customizing the system to optimize efficiency and ease of use. This led to Matthew's transition to Dakkota in 2006. Joining as the IT Director, he played a pivotal role in the company's expansion, overseeing the launch of four additional locations within a span of two years. His leadership and technical acumen were instrumental in implementing robust IT infrastructure and systems to support Dakkota's growth to fourteen locations.
Rush launched Dakkota Integrated Systems in 2001, providing assembly and sequencing of automotive interiors to original equipment manufacturers, including General Motors, Chrysler and Ford. At Dakkota's 13 locations, she has created good-paying jobs in the U.S. and Canada near tribal reservations for Native peoples.
With his recent promotion to Executive Director of Information Technology, Matthew is poised to lead Dakkota's software development and systems integration initiatives to new heights. Matthew is excited to return to his roots and help create software solutions to help provide Dakkota with the tools to continue to be competitive in the dynamic
world of automotive.